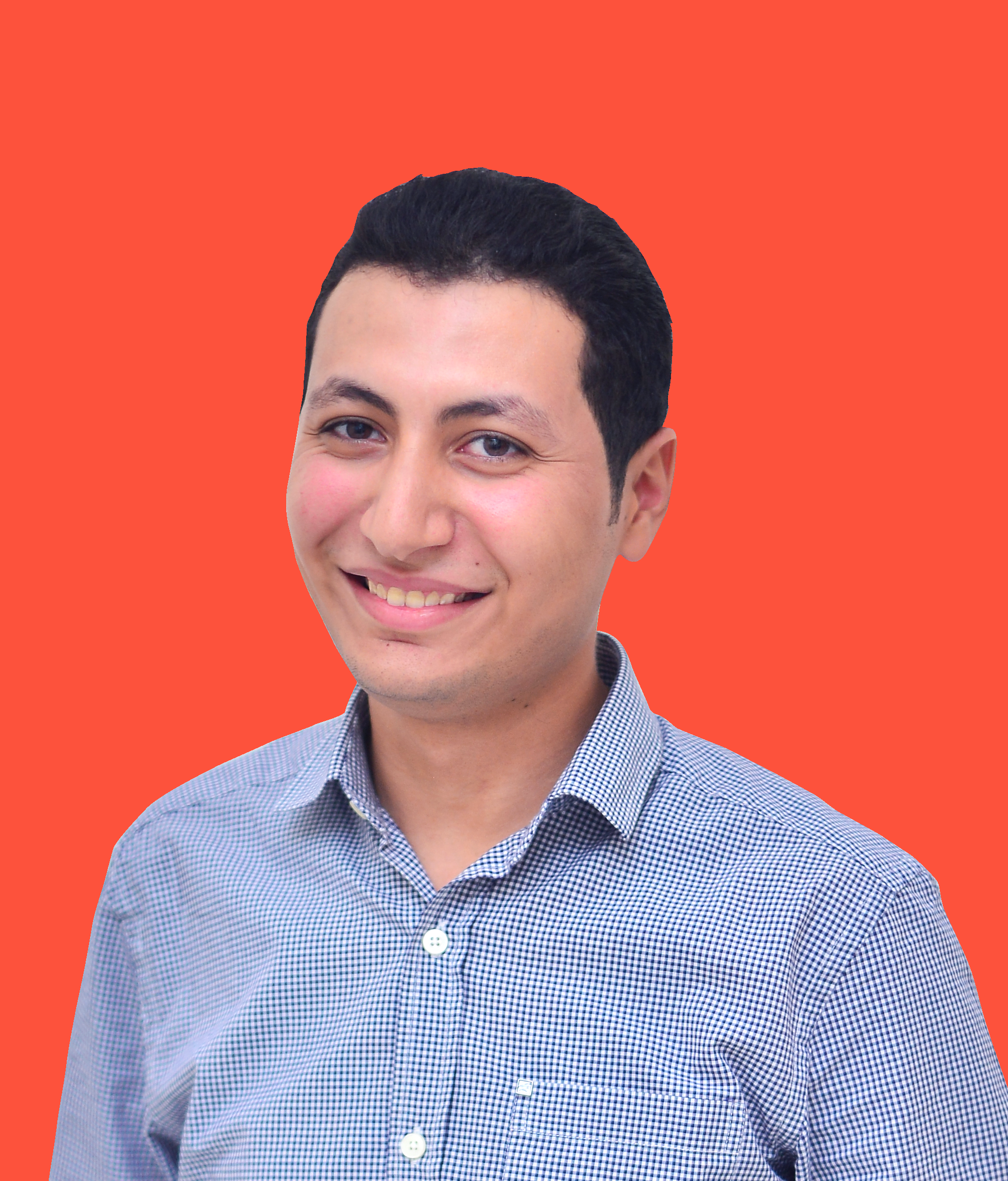 Ahmed Magdi
Product Designer
Freshalian Pasta
Shaping words for a pasta brand and transferring them into a unique conversational UX Copy for multiple scenarios, and for the most important task needed by the user: How to cook fresh pasta?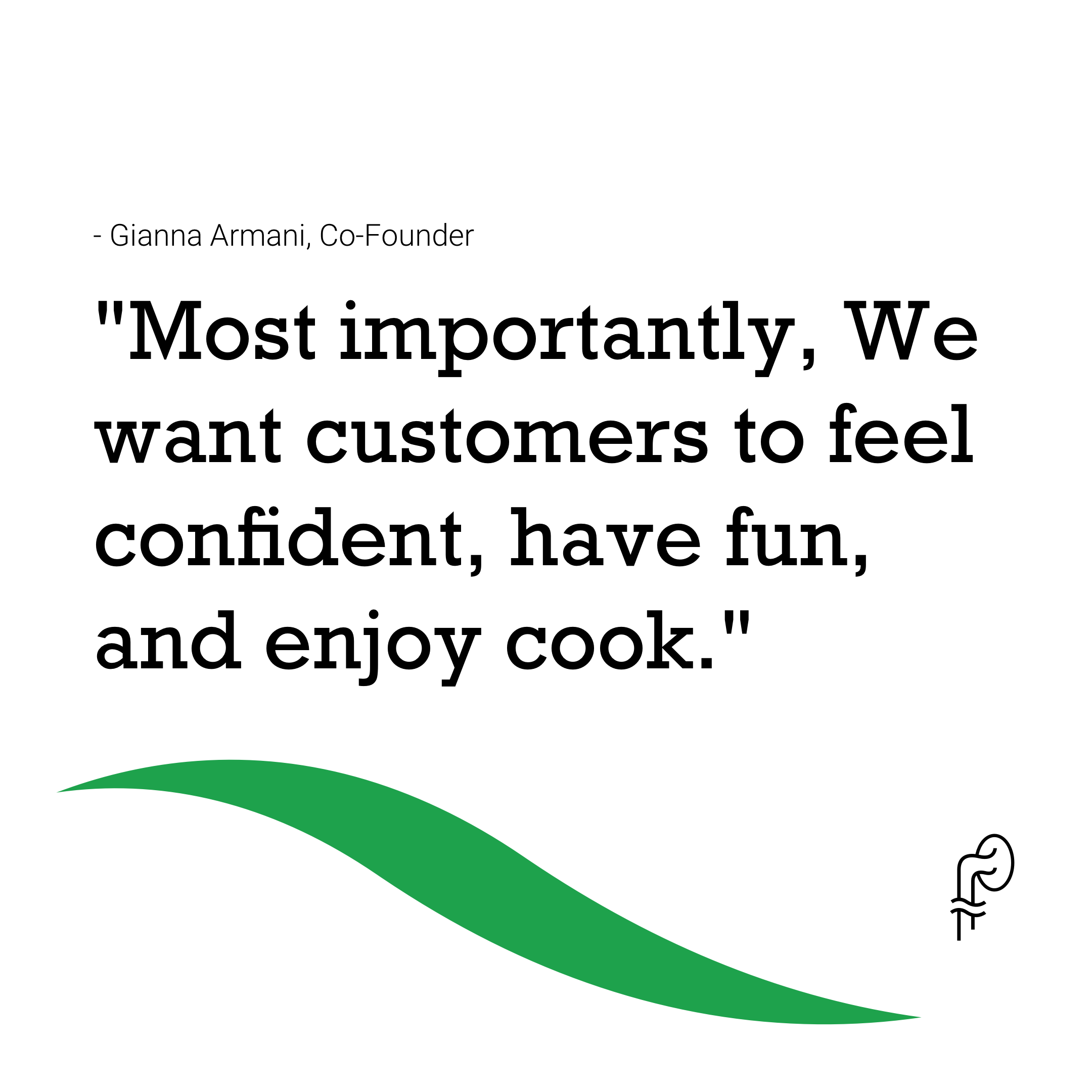 Client
Freshalian Pasta is an Italian fresh pasta brand, that sells value fresh pasta to customers through an online store.
The Challenge
Since fresh pasta requires different preparation than dry pasta, and most people don't have as much experience cooking it, the results can vary with even the slightest changes which cause unpleasant and disappointing experiences for customers.
Freshalian Pasta team wants to make sure their mobile website offers clear, concise instructions that will help all customers prepare the pasta correctly using words that represent the soul of the brand and its backstory.
My Role
Research

Brand Tone & Voice

Personality and Principles

UX Writing for UI
Key Deliverables
Brand Persona

UX Writing Guidelines

UI Copy for Various Scenarios and Usages

A starting point for brand's Word Bank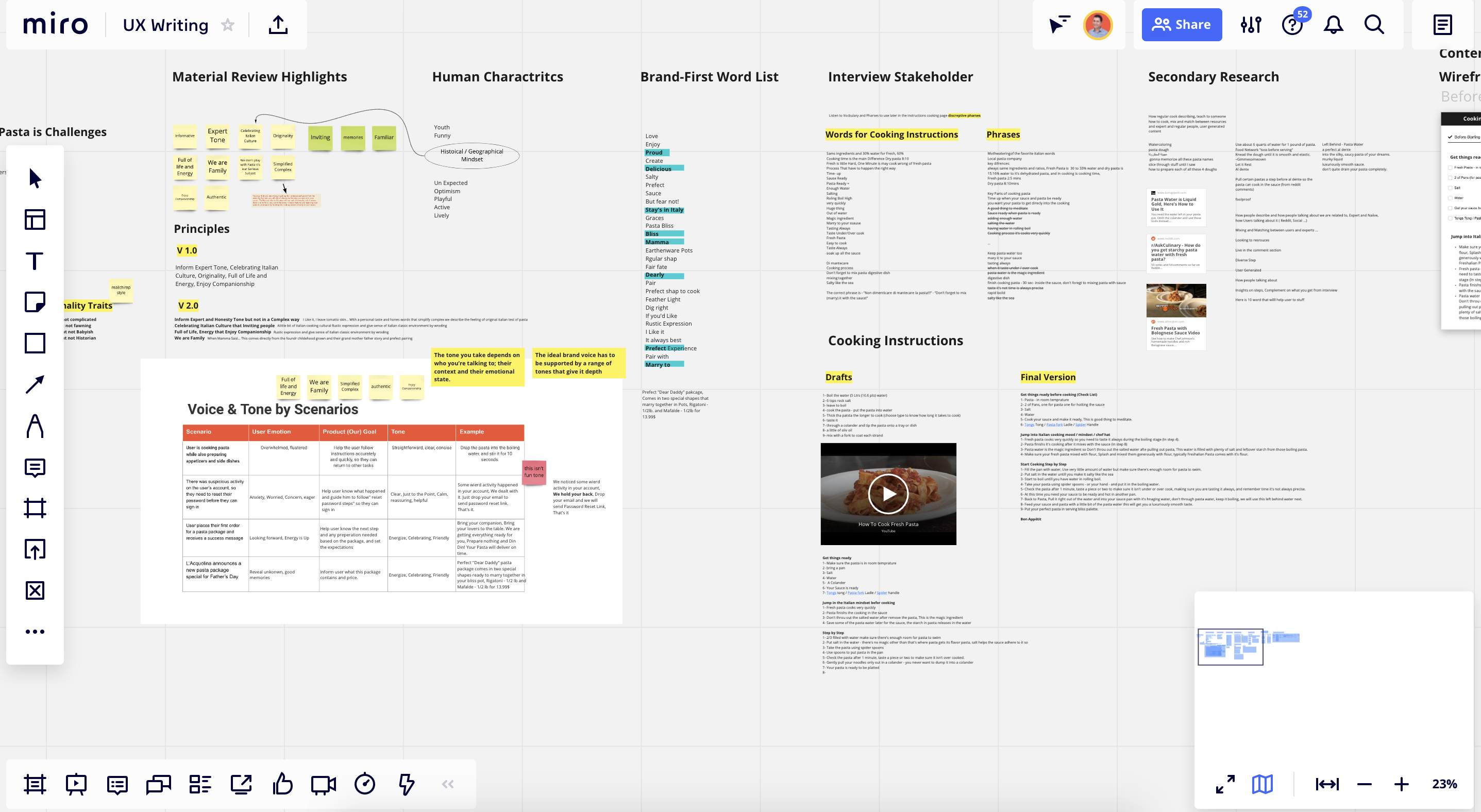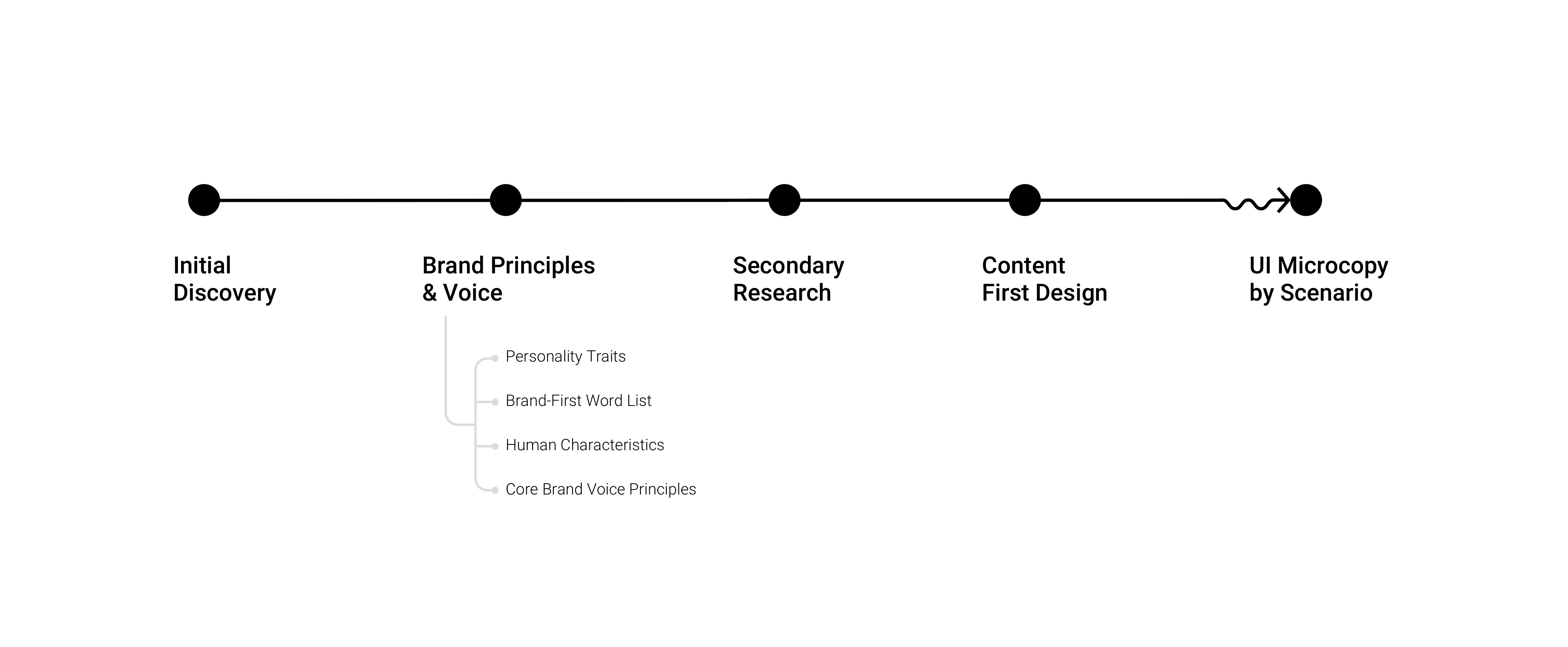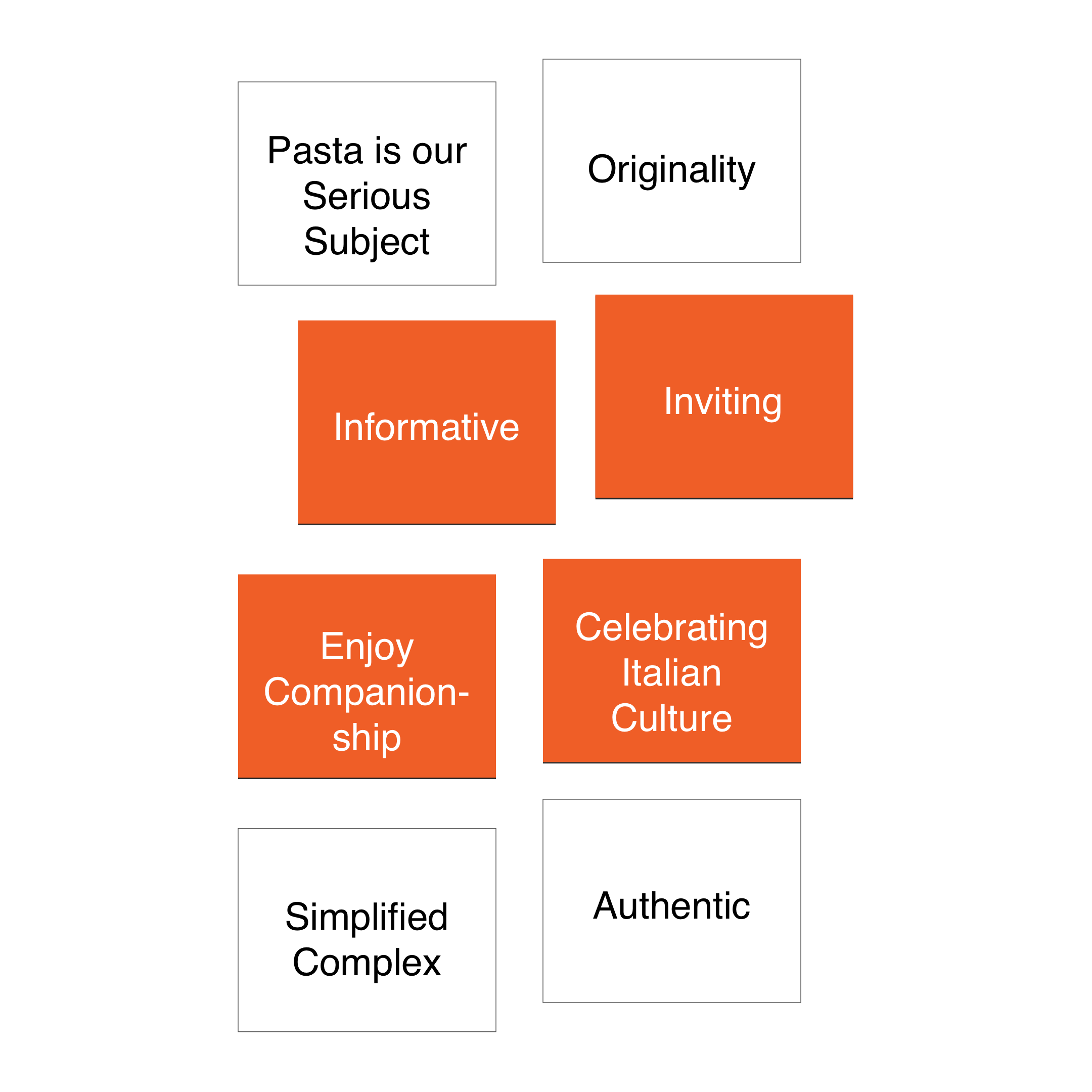 Stakeholder Interview
It was a documentary interview with the co-founder, A Friendly chat full of history and personal moments, and I tried to understand the brand from his perspective. This will help me shape the words in a way that meets his ambitions.
Current Content & Material Review
I did quality auditing of the current content, including Instagram posts, cooking instructions, founder story, WHY, and all content available on the main eCommerce website.
Brand's Personality & Principles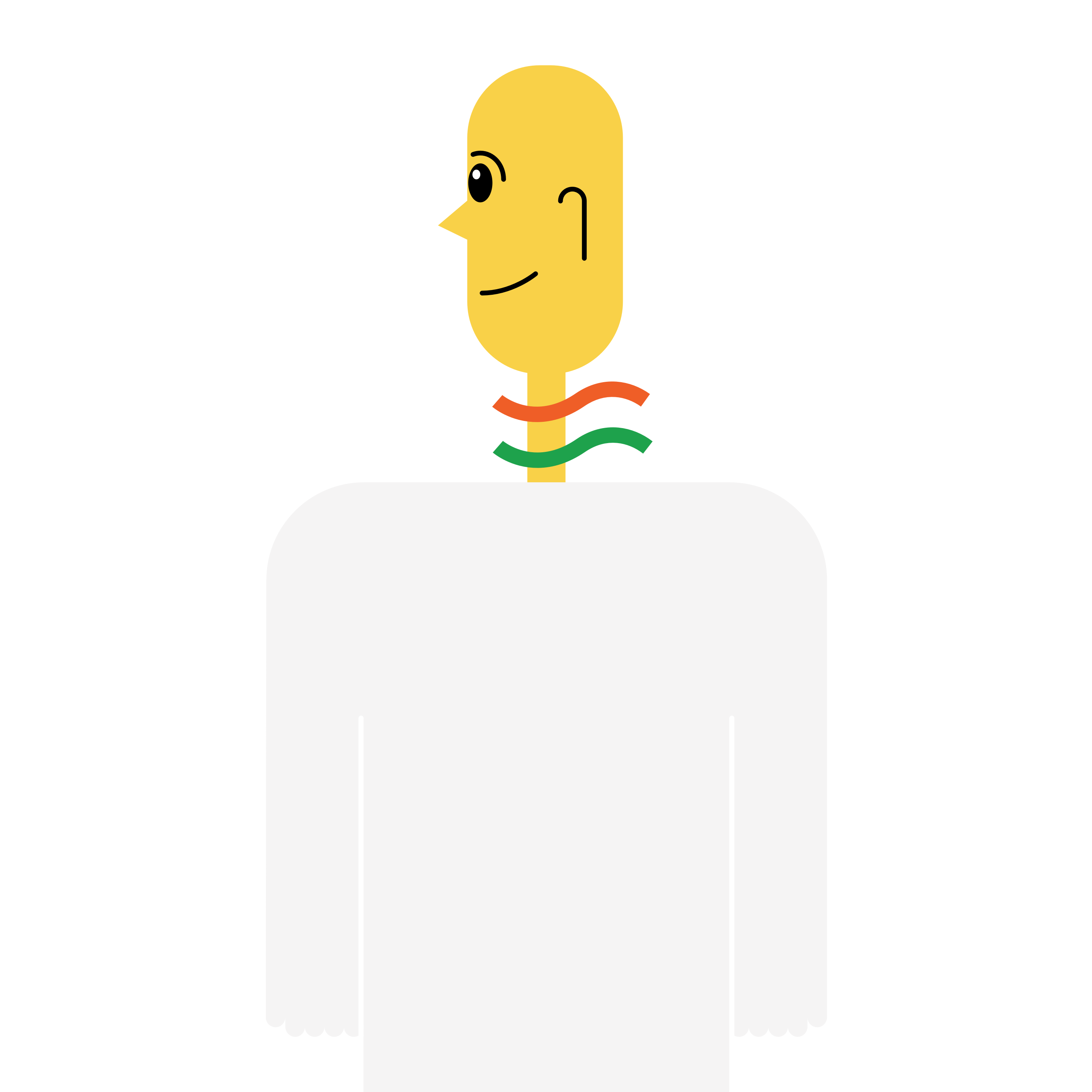 Principle #1
Inform expert honest tone by simplifying the complex
"I Like It, I leave tomato skin"… With a personal expert taste and honest simple words, we describe how to use and cook our pasta in an ideal way.
Principle #2
Celebrating Italian culture, The time and place
A Little bit of Italian cooking culture, history, and geography - not in the teaching way. To give them a real experience of being in Italy.
Principle #3
Full of life and energy with a little bit of unexpected!
We are youth and funny with a little bit of unexpected but isn't confusing, This is our human character side.
Principle #4
We value family and you are part of this family
"When Mamma said"… This comes directly from the founder and his childhood growth, A story of perfect pairing between his grandmother and grandfather.
Brand Characteristics
Any brand is like a real human, with qualities and temperament that truly defines what it really is?
I analyzed all data collected in order to shape how can this brand will look like, and here are the characteristics that represent Freshaalian Pasta:
Unexpected

Optimism

Playful

Active

Lively

Youth

Funny
Personality Traits
Expert but not complicated

Sociable but not fawning

Vivacious but not babyish

Nostalgic but not a historian
Scheme of Personality Bias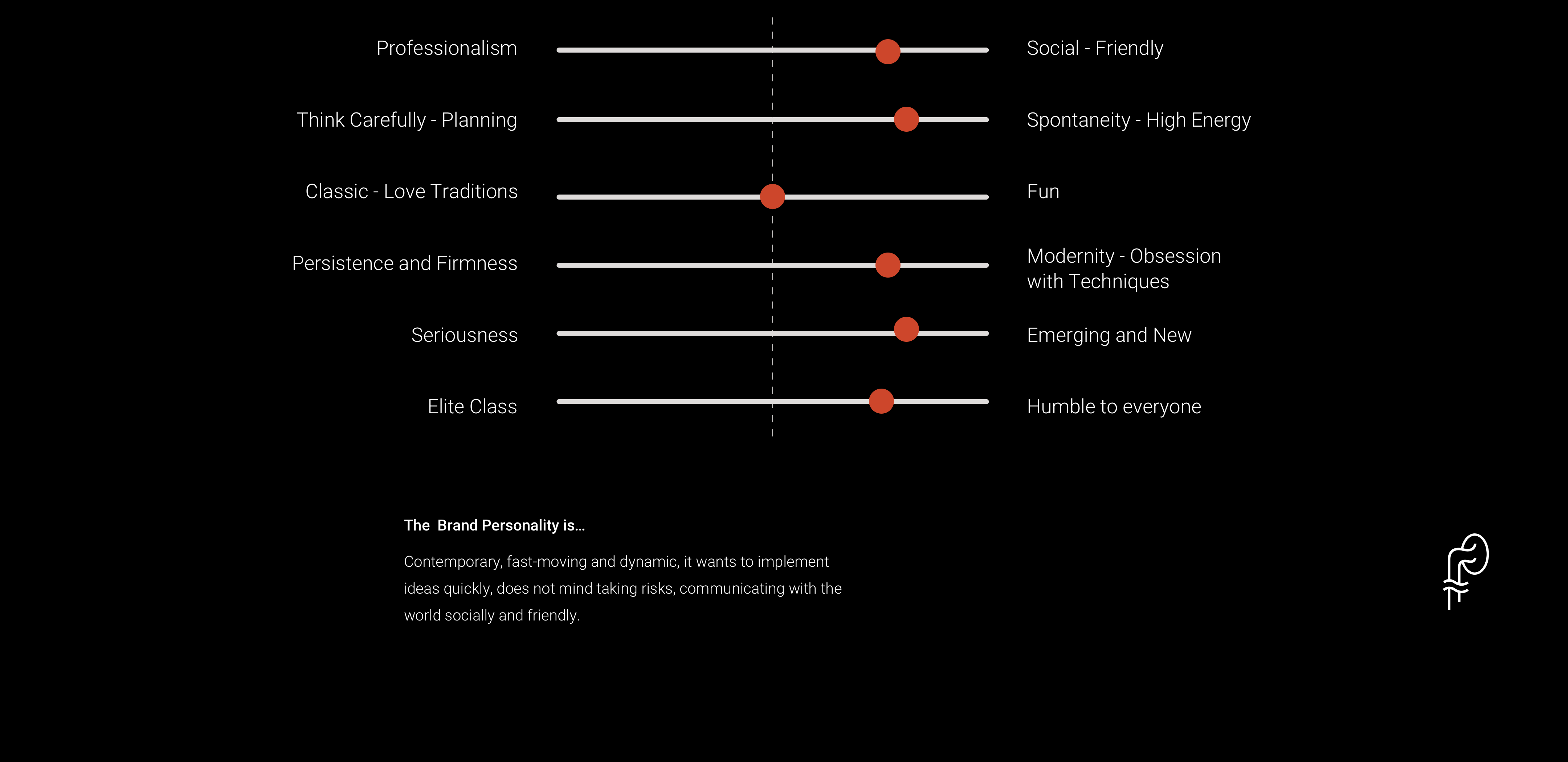 Voice and Tone by Scenario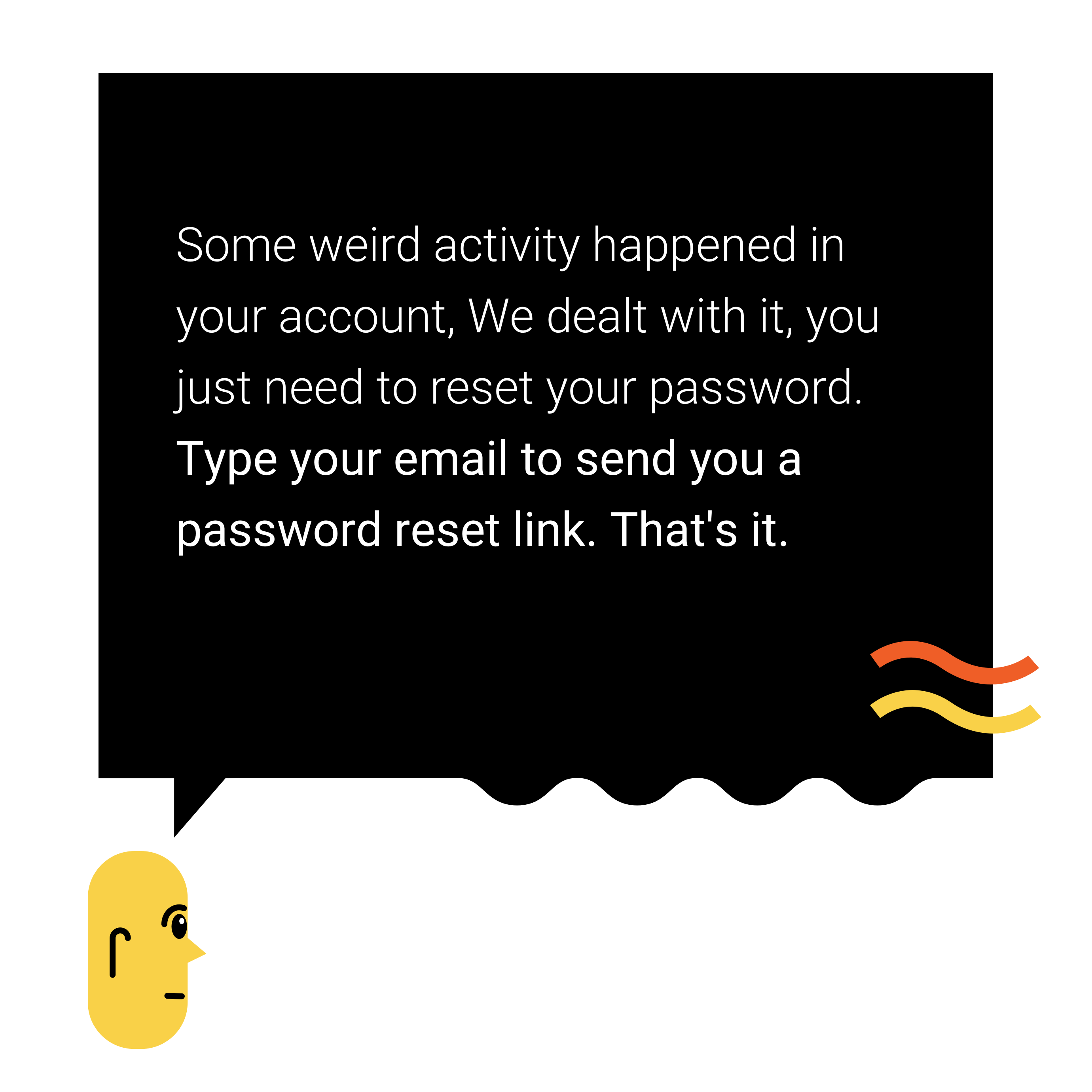 Scenario
There was suspicious activity on the user's account, so they need to reset their password before they can sign in.
User Emotions
Anxiety

Worried

Concern

Eager
Product (Our) Goal
Help the user know what happened and guide him to follow" reset password steps" so they can sign in.
Tone
Clear

Just to the Point

Calm

Reassuring

Helpful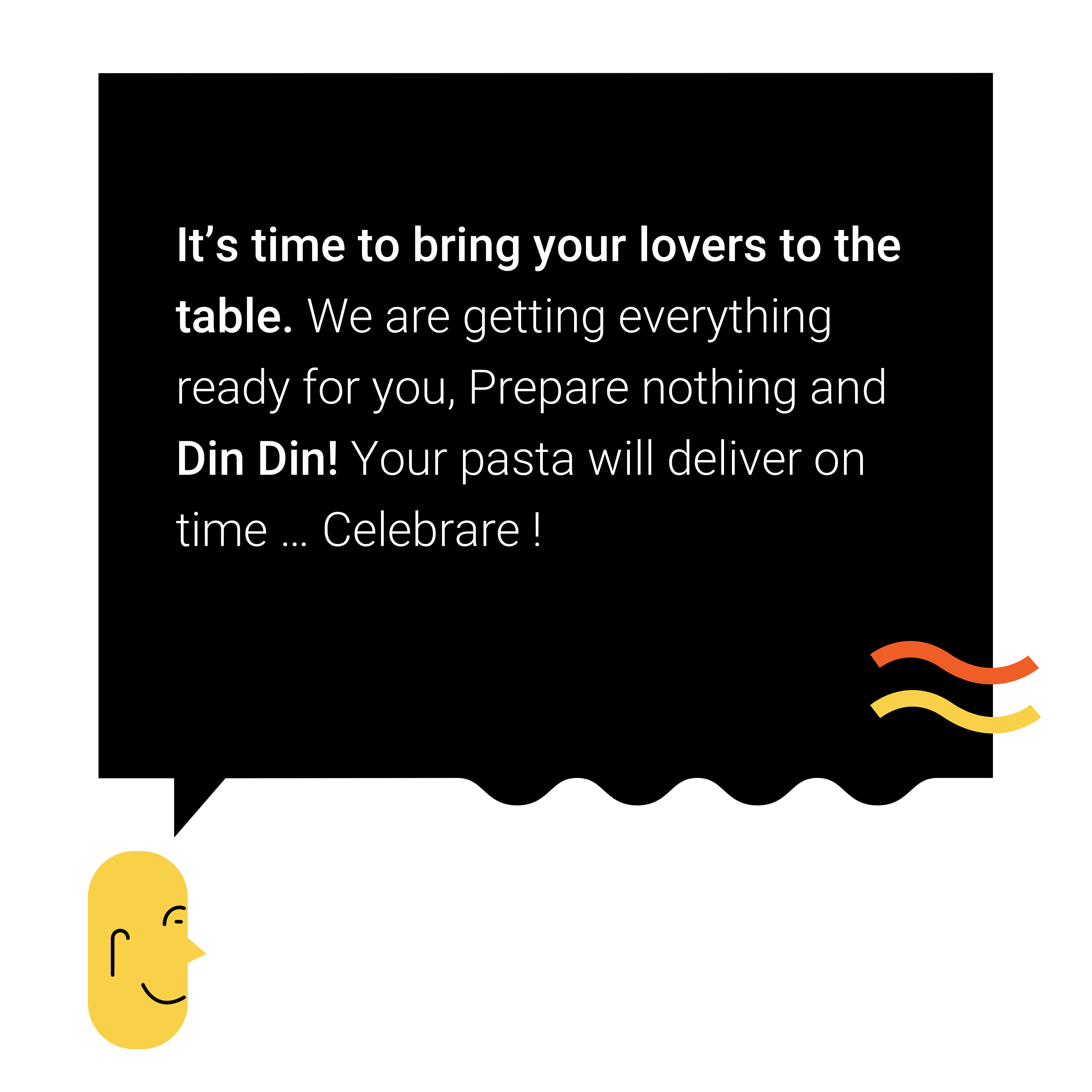 Scenario
The user places their first order for a pasta package and receives a success message.
User Emotions
Happy

Excited

Looking Forward

What's next?
Product (Our) Goal
Help user know the next step and any preparation needed based on the chosen package and set the delivery expectations
Tone
Energize Celebrating

Friendly

Unexpected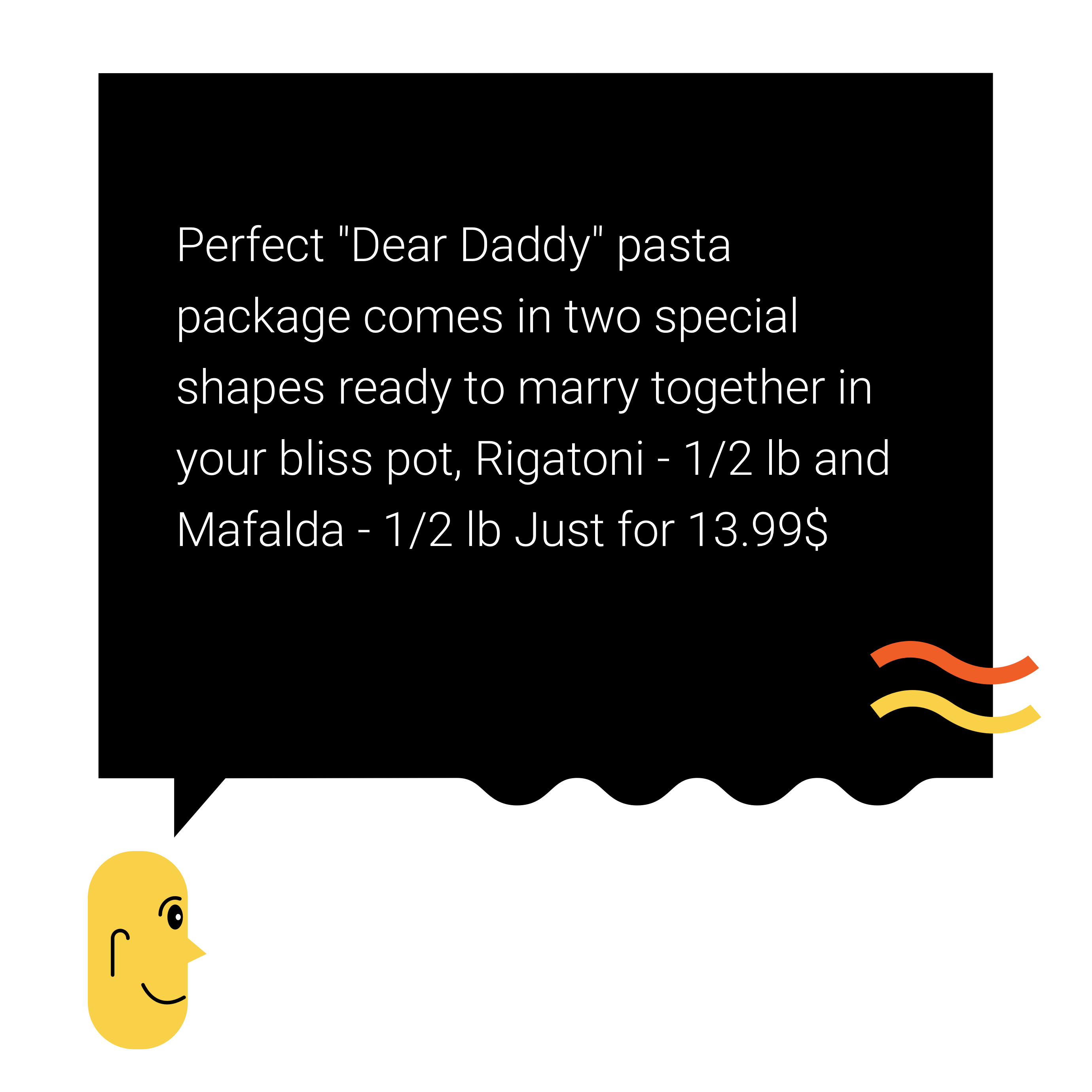 Scenario
Freshalian announces a new pasta package special for Father's Day
User Emotions
What's this?

Curiosity

Good memories

Is it suitable for me?

Celebrating
Product (Our) Goal
Inform the user what this package contains and the price.
Tone
Energize

Celebrating

Friendly

Authentic
Content Mining & Vocabulary list
After watching an interview with the founder of Freshalian Pasta, I found several useful words & phrases, Then I continued to conduct research from other sources to discover other useful words, phrases to collect all those data in one single source, I'll use later on writing cooking instructions.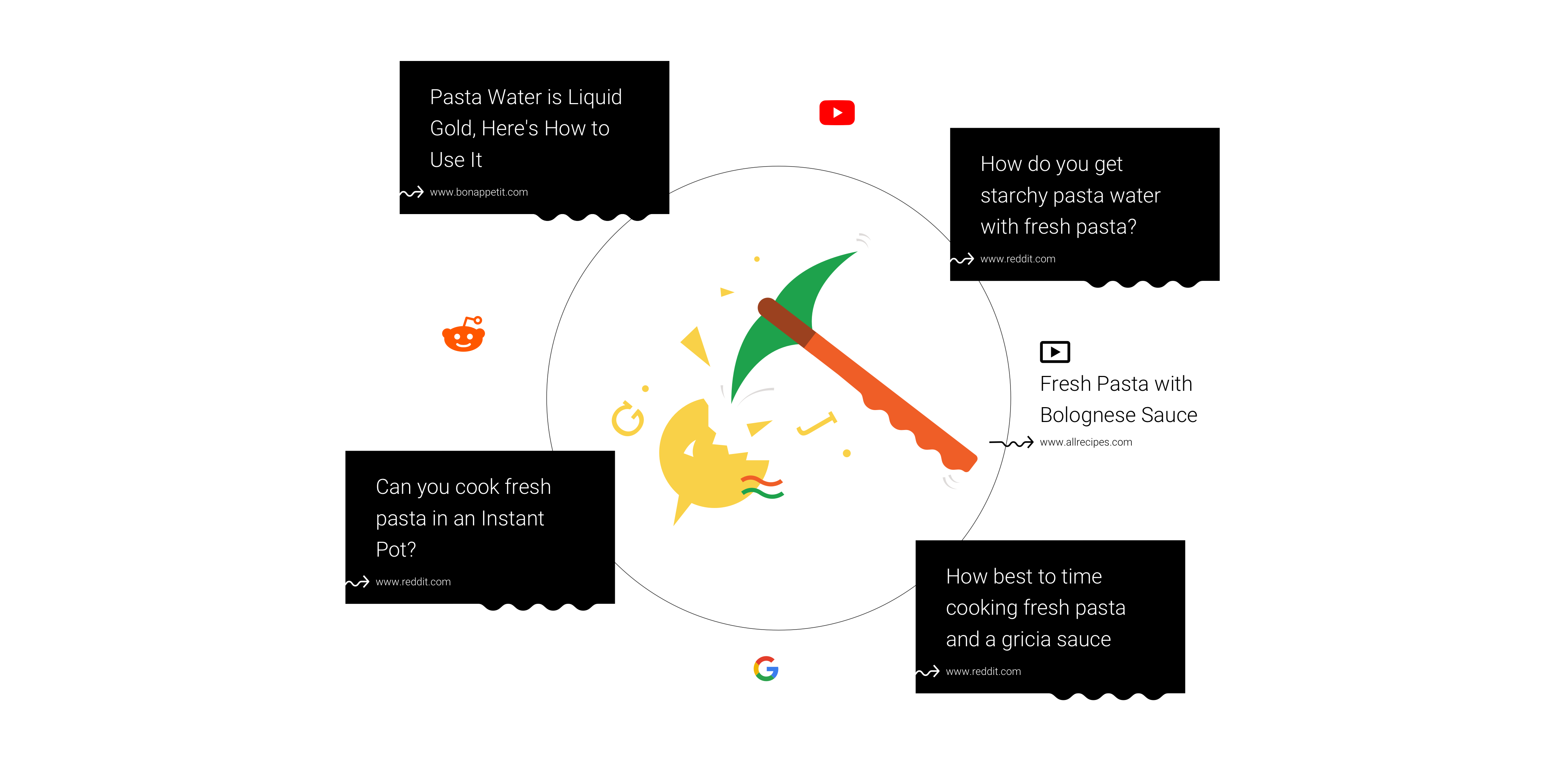 Words & Phrases for Cooking Instructions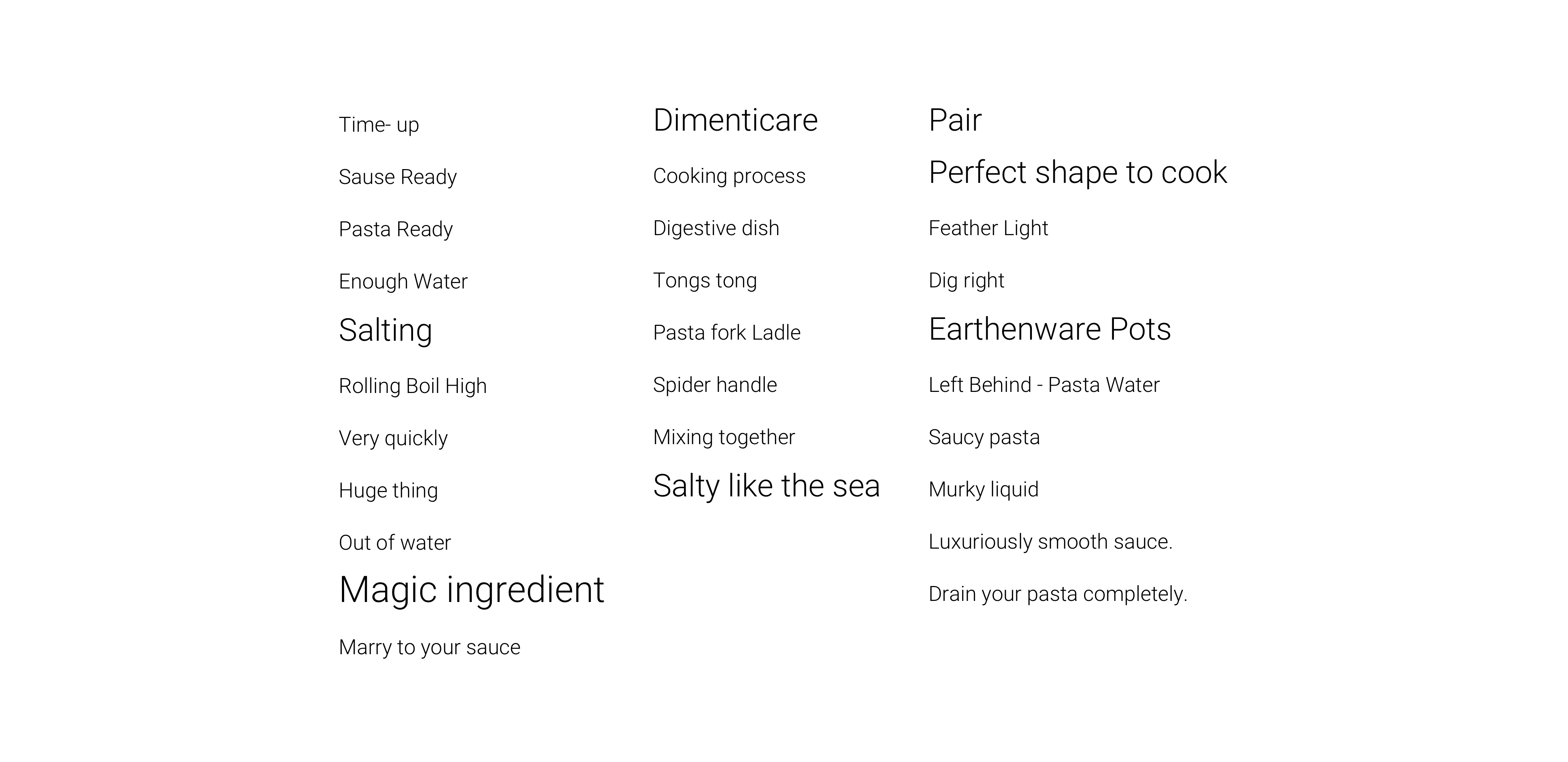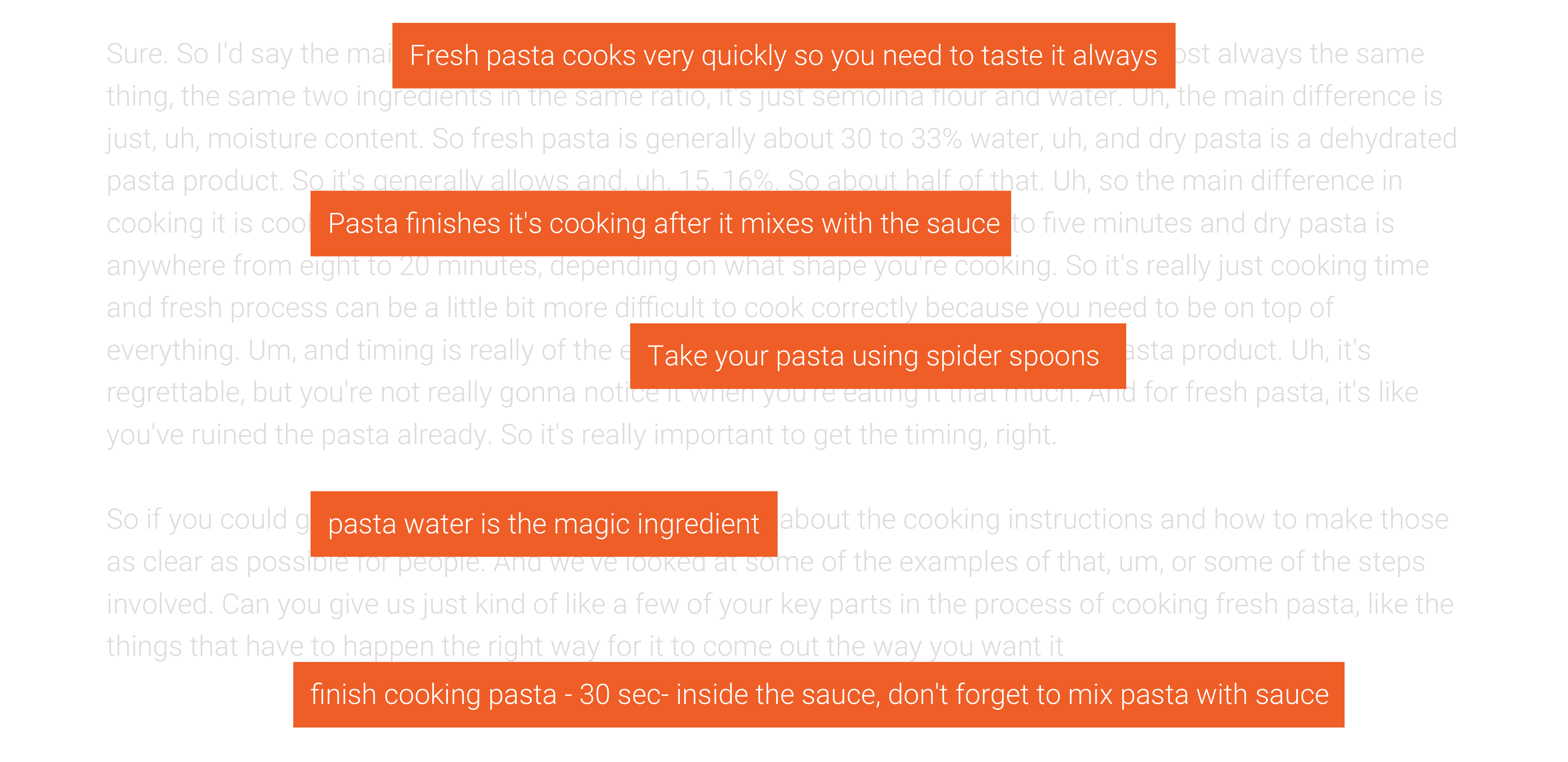 Content-First Design for Cooking Instructions
Here is a wireframe for the cooking instruction screens, I split the instructions into two separate main titles "Before Starting" and "Cooking Steps".
Here I focused only on the content and how design influenced by the way content organized, Content first then design comes.


Other examples for microcopy in different scenarios
Next Steps …
I'll continue to work on testing the content in the various scenarios and develop a content style guide for the brand.